Acupuncture & Chinese Medicine Ringwood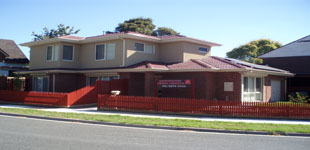 For thousands of years people across the globe have benefited from the focused and targeted relief that acupuncture treatments can bring. For the skilled and experienced team at Modern Acupuncture Clinic it is our ambition to bring these traditional, age-old, techniques into the 21st century for our customers living and working throughout Melbourne's metropolitan area.
By visiting our fully-equipped acupuncture clinic Ringwood residents and beyond improve their quality of life. Offering an alternative to chemical remedies, our selection of Chinese medicine available to Ringwood locals can assist in the recovery process following surgery, injury, or strain caused by daily activities or participation in sporting events.
Fertility, Migraine, Sinusitis, Sciatica, & Back Pain Treatment Ringwood
Since 1994 our talented and committed team have helped Melbourne residents regain mobility and comfort following injury. As registered members of the Chinese Medicine Board of Australia you can trust our methods and techniques to be beneficial to your health and wellbeing.
Divided into needle and non-needle treatments, our modern acupuncture treatments incorporate detailed and non-invasive equipment including infrared-heated non-needle acupoint simulation, laser therapy, as well as ultrasound, magnetic, and electro types of stimulation.
By conducting extensive consultations, testing, and assessments of our client's physical condition the staff at our clinic can determine which treatment is going to be able to deliver the best results. Thanks to our use of traditional and renowned Chinese Medicine that has successfully helped millions of people you can rely on the team at Modern Acupuncture Clinic to change your life.
Able to help with a range of conditions including fertility acupuncture, back pain, lower back pain, chronic sinusitis, sciatica pain, and migraines our treatments ensure Melbournians from Ringwood, Vermont, Nunawading, and the surrounding suburbs can enjoy relief from new or chronic issues. To make an appointment to visit our clinic today call us today on (03) 9879 4742.